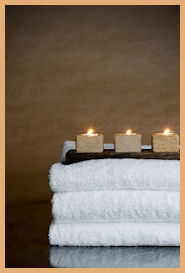 The perfect way to spend time in the country. Indulge yourself with a full
One Hour deep relaxing massage in suite.
Cyna's Spa Services
Massage & Facial Menu
Massage 1 Hour Classic Swedish or Deep Tissue $85.00
Massage for 2 - 1 Hour Classic Swedish $160.00
*Guesthouse rate not included with this package

You can contact Cyna to schedule time and services at 830*992*8634
or by email at cyna.washington@gmail.com
M/C Visa or Cash accepted at time of service.
Classic Swedish Massage – Medium Firm pressure massage that will improve your general health and well being. Aromatherapy oils and lotions used to hydrate the skin, reduce muscle tension and stress. An excellent way to relax and rejuvenate.